Become a member
A FEDMA membership would provide you with an ideal forum for best practice exchange, as well as influence - and the latest information - on decisions made by the European Institutions. As new privacy laws are constantly being discussed, we understand the importance of dealing with at times an overwhelming amount of existing and new legislations at European level.
A FEDMA membership also provides access to our Legal Affairs Committee, which meets 4 times a year, with legal and marketing experts from FEDMA's industry members and DMAs (Data and Marketing Associations) in key European countries.
Find the full list of our members below.
Our 2019-2024 policy objectives include:

Calling for a fair and efficient GDPR implementation: to defend the use of legitimate interest through our work on codes of conduct at European and national levels;

Driving online user's trust and communications, among others by lobbying the EU institutions on many digital files (see list below);

Reaching a Fair Digital Ecosystem through lobbying on the Digital Services Act and Digital Markets Act;


Creating a coherent environment for our industry by advocating for all new legislations to be aligned with the GDPR.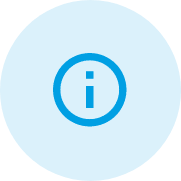 Receive incisive real-time information on breaking data marketing related issues, through FEDMA's Alerts, Newsletters and Publications:
Real time feed on breaking news through internal social media, covering FEDMA meetings on key legislative files;
An ad hoc legal affairs newsletter with articles from the FEDMA team updating you on key legislations and an insider view on data protection, privacy and other relevant topics;
A biweekly newsletter with press articles, studies and events on key legislations and an insider view on data protection, privacy, the digital single market, EU affairs and any pending court cases that might influence interpretation of the legislation;
Free access to the Legal Fact Pact, cookie table and other resources;
Possibility of a personalised briefing event/webinar for your members/organisation in your city (travel costs extra).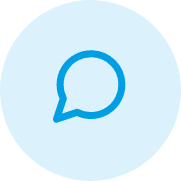 Opportunities to get involved on issues that matter to you
Join our working groups on issues that matter to you (FEDMA code of conduct and GDPR implementation WG, ePrivacy WG, EDAA/TCF Working Group, consumer affairs Working Group, etc.);
Contribute to the developments of our industry's position at national level;
Opportunity to shape FEDMA's agenda and propose new policy priorities;
Opportunity to be elected to the FEDMA Board of Directors.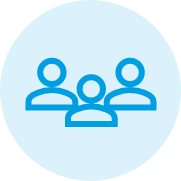 Join our ethics driven community
Opportunities to participate in our network of activities:
Four annual Legal Affairs Committee to represent the views of your organisation, together with experts from our European industry. Participation can be done remotely;
Support FEDMA's work on self-regulation, participate in the work on its code of conduct and contribute to the dialogue between the industry and regulators;
Working Groups with other experts from Europe and beyond to closely define FEDMA's position;
FEDMA's Data Protection summit – held annually in the EU Parliament;
Education – Join the PEEAC community;
Use the FEDMA logo as a recognised seal of membership and search for a balanced approach to data.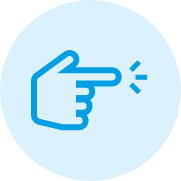 Be in the know about EU regulation affecting our industry
General Data Protection Regulation (GDPR) implementation
Digital Services Act (DSA) & Digital Markets Act (DMA)
ePrivacy,
Artificial Intelligence (AI)
Consumer law (eg; Unfair Commercial Practices Directive, MCAD, Omnibus Directive)
Digital and Data (eg. Data Act)
Digital taxation
Political Advertising
Environmental impact of data-driven marketing activities
European Interactive Digital Advertising Alliance (EDAA)

FEDMA holds the vice-chairmanship of EDAA, which strives to the development of EDAA's self-regulatory programme for tailored advertising. The EDAA manages the AdChoices Icon and YourOnlineChoices.eu consumer choice platform in Europe.
European Advertising Standards Alliance (EASA)

FEDMA sits on the board of EASA, which collaborates to the development of advertising self-regulation in Europe. Ensuring cooperation between self-regulatory organisations in Europe and the work of FEDMA and the DMAs on the code of conduct. FEDMA is on the board of EASA.
International Chamber of Commerce (ICC)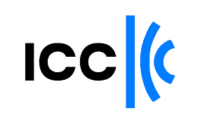 FEDMA is part of the ICC and sits on its Marketing and Advertising Commission. We are currently involved in the 11th revision of the ICC Advertising and Marketing Communications Code, which seeks to protect consumers by clearly setting out the 'dos and don'ts' for responsible marketing to ensure legal, honest, decent and truthful communications and practices.
Global Data and Marketing Alliance (GDMA)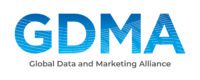 FEDMA's Secretariat also manages the GDMA, which represents the values of data-driven marketing associations on a global scale and leads worldwide initiatives aimed at providing marketers with global trends, thought leadership and know-how on data-driven marketing and advertising across all sectors, disciplines and channels. The GDMA Global Privacy Principles establish a worldwide framework for customer communication that should underpin all legal and commercial approaches. They are designed as an instrument of best practice and are intended to serve as a guide for self-regulation and legislation.
FEDMA Code of Conduct
Review of the FEDMA code of conduct to the new legal framework on data protection and to the new industry practices. On-going dialogue with the European Data Protection Board (and national Data Protection Authorities), the European Commission and other stakeholders.