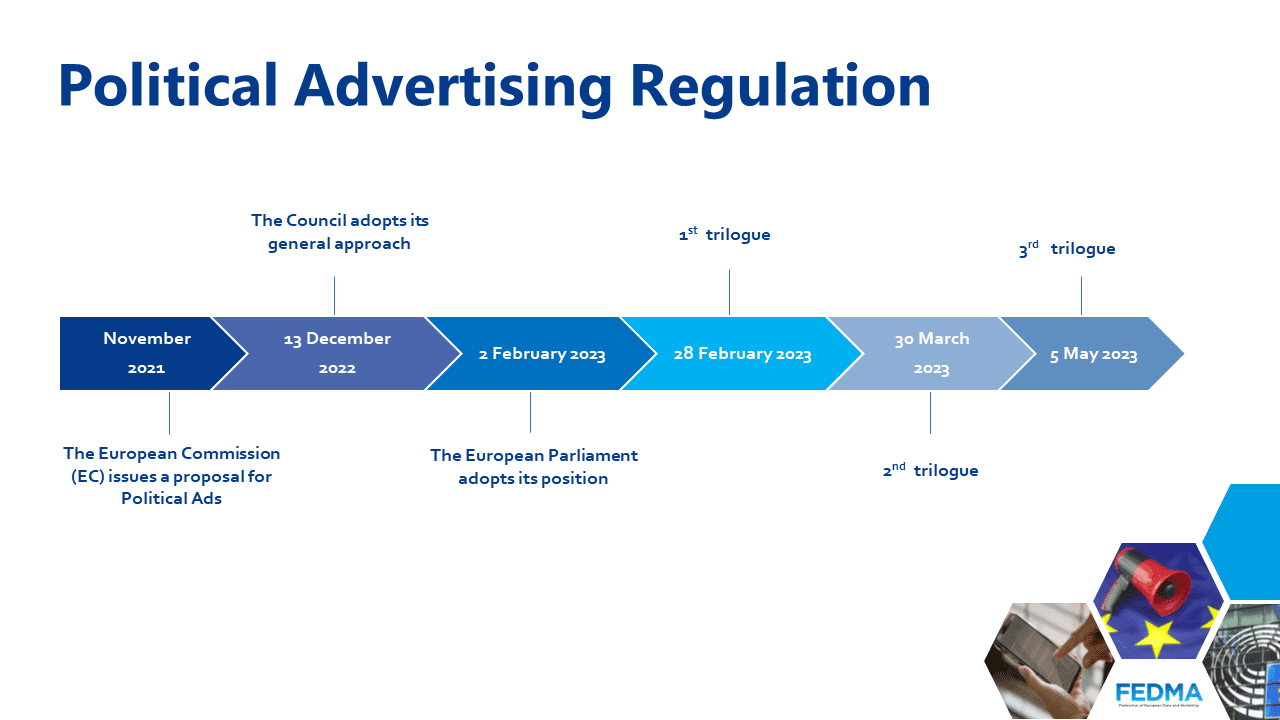 LATEST NEWS
According to FEDMA's contacts, Věra Jourová, Vice President of the European Commission for Values and Transparency, is personally pushing for a compromise over the definition of political advertising. Specifically, she called on the other EU co-legislators to agree on an adapted version of the definition of television advertising in the Audiovisual Media Services Directive (AVSMD), i.e. "any form of announcement broadcast whether in return for payment or for similar consideration or broadcast for self-promotional purposes by a public or private undertaking or natural person in connection with a trade, business, craft or profession in order to promote the supply of goods or services, including immovable property, rights and obligations, in return for payment".
The European Commission also put forward a draft compromise on the most debated issue in the trilogue negotiations, namely, on targeting and amplification of political advertising (Chapter III). In this regard, the Commission suggested a full ban on special categories of data and the mandatory setting of online repositories for political advertising for all online platforms.
As a reminder, FEDMA advocates for a sound definition of political advertising and political advertisement with the aim to clearly exclude commercial communications and non-political communications from non-profit organisations from the scope of the proposal.
EU negotiations on the file will resume after the summer break in September.
FEDMA's news on the Political Advertising Regulation