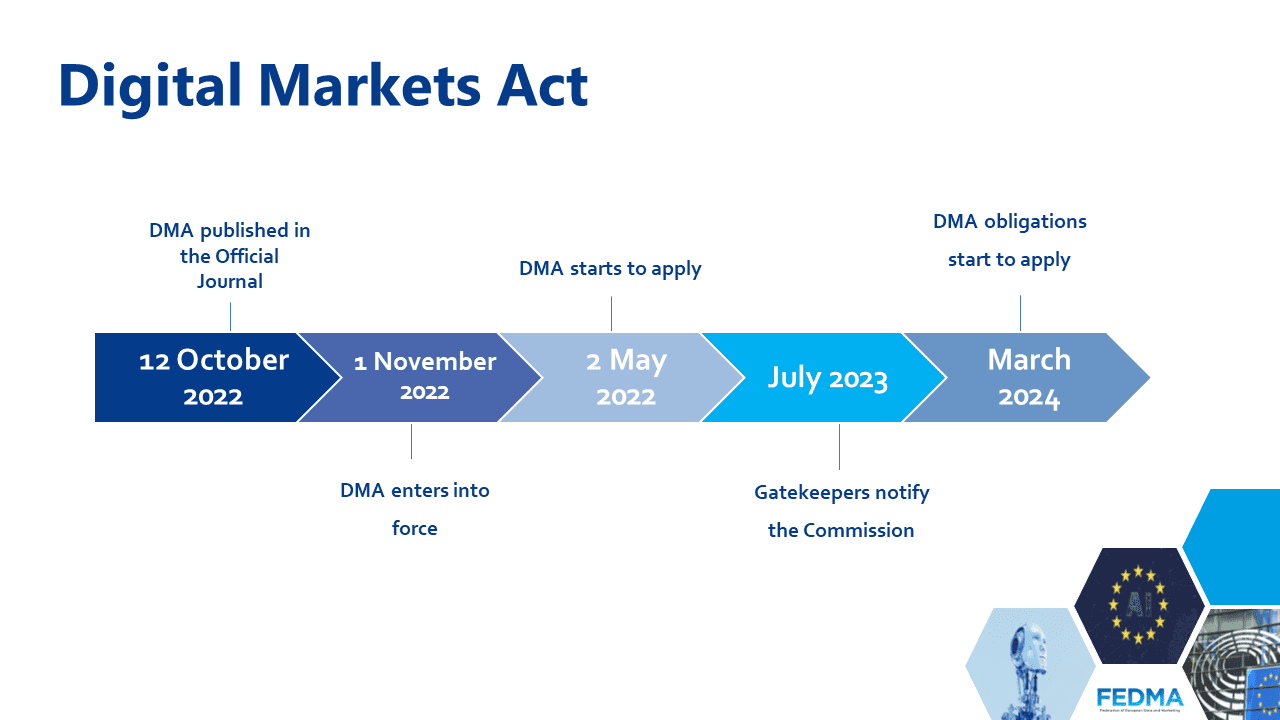 LATEST NEWS
The European Commission released the list of companies that declared themselves as meeting the thresholds to be classified as "gatekeepers" under the Digital Markets Act (DMA).
The list includes:
Alphabet,
Amazon,
Apple,
ByteDance,
Meta,
Microsoft,
Samsung.
To fall under the definition of gatekeepers, a company should (I) have a market size that impacts the internal market (annual turnover in Europe of at least €7.5 billion in the last three financial years or fair market value of at least €75 billion in the last financial year and operations in at least 3 Member States) and (II) serve more than 45 million monthly active end users and more than 10 000 yearly active business users in the EU during the last three years on a number of core platform services.
Next steps
The Commission will now review their submissions and designate specific platform services as gatekeepers by September 6. Once designated, these gatekeepers will have six months to comply with the DMA rules, which include restrictions on practices such as locking in users, pre-installing apps, and self-preferencing.
FEDMA's news on the Digital Markets Act