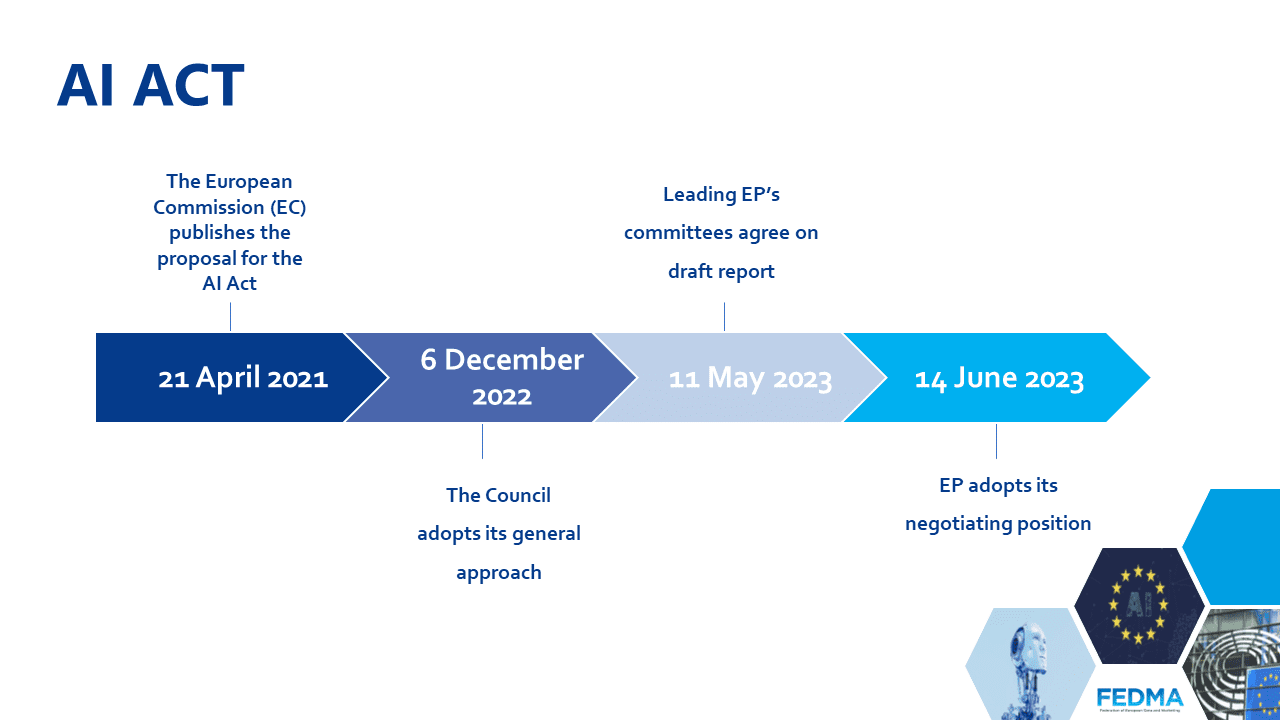 LATEST NEWS
On 14 June, the European Parliament (EP) adopted in plenary session its negotiating position on the Artificial Intelligence Regulation (AI Act). This step paves the way to the negotiations with EU member states which had already adopted their position in December 2022.
Under the EP's text, providers of generative AI systems, like ChatGPT, would have to comply with enhanced transparency requirements laid down in Article 52 (disclosing that the content was AI-generated, also helping distinguish so-called deep-fake images from real ones) and ensure safeguards against generating illegal content. Users of such generative AI systems would also have obligations to disclose the fact that content was generated by AI systems.
Compared to the Council's text, the EP also complemented the list of high-risk AI systems (Annex III) with recommender systems employed by Very Large Online Platforms (VLOPs) under the Digital Services Act (DSA). The users of high-risk systems would have to comply with strict obligations, including conducting fundamental rights impact assessments and monitoring environmental impact.
It is worth noting the new reference in Recital 16 clarifying that commercial practices that are lawful under the Unfair Commercial Practices Directive, including advertising lawfully relying on AI, should not fall under the list of prohibited AI systems in the AI Act.
FEDMA's news on the AI Act
Consolidated EP version following political compromise (02/05/23)