The latest iteration of GDMA's Global Attitudes to Privacy study will take place virtually on 15 March 2022 from 15:00 to 17:00 CET.
This study delves into the increasingly omnipresent theme of privacy and data protection that has been the focus of several iterations in the past decade. The latest iteration covers 16 different markets and over half the world population. The findings show consumers want a more personalised approach from marketing opportunities, all the while respecting their right to privacy.
More specifically, this research will:
Explore how attitudes towards data sharing have evolved over the previous 4 years – with a notable decline in overall levels of online privacy concern, alongside rising public awareness and acceptance of the role data exchange has in the modern digital economy;
Outline growing public engagement with the data economy, but with ongoing challenges in communicating and demonstrating the value exchange to global consumers;
Showcase the continued importance of trust, transparency and control as the core pillars of a healthy data economy;
Test awareness of the rights and responsibilities of global consumers, with new findings showing a significant rise in awareness of GDPR in European markets; and
Investigate emerging data themes that have risen in prominence over the previous 4 years, including the impact of the COVID-19 pandemic and the role of data in driving diversity and competitiveness across global business operations.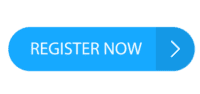 We thank Acxiom for their partnership and support on bringing this valuable insight to our growing global community.
The full programme will be published a month before the event.