8th October – Together with FEDMA, over 60 European organizations have issued a letter urging Member States to ask the European Commission to reconsider its proposal for an ePrivacy Regulation.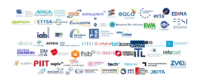 Fully supportive of the worthy objectives of the proposal, the European business community is nevertheless concerned about the significant number of questions that remain unanswered despite two and a half years of intense discussions.
As the proposed Regulation risks to severely hamper Europe's digital transformation, including its artificial intelligence ambitions, with further legal uncertainty and rigidity, the letter calls for resetting the ePrivacy discussions, thus ensuring certainty and consistency for both industry and consumers.
In line with the principles of better regulation, the European business community stands ready to support the Commission and the co-legislators in these efforts.