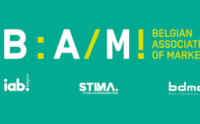 FEDMA Article – The Belgium Direct Marketing Association (BDMA), the Interactive Advertising Bureau Belgium (IAB) and Stimulating Marketing (STIMA) have joined together to become BAM, the Belgian Association of Marketing.
Relations between consumers, customers and brands have shifted. Due to globalization, technology and a rapidly changing media landscape, there is a new balance between companies, politics and society. All this in a world where the individual seems to be standing in the middle.  BAM intends to help companies in building stronger relationships for more meaningful marketing. It is an association for marketing professionals, both corporate and individuals connecting them with government representatives and consumer organizations.
BAM encourages companies and marketing professionals to come together and create stronger relationships between one another in a fast-changing environment to pave way for meaningful marketing. BAM's focus is putting meaningful marketing at the heart of companies and the society, and make professional marketing a crucial asset driving brands and pushing companies forward.
The joint venture of the three associations will provide a platform for marketers to connect in an open community where people can be involved according to their needs. Members from IAB, BDMA and STIMA will automatically be transferred to BAM, obtaining new benefits and becoming part of the new community.
The new membership formulas and services will be presented to the members on the 15 September 2017. The BAM launch party will take place on the 14th of September 2017. registration HERE
FEDMA Team.