Position Papers – explained by Wikipedia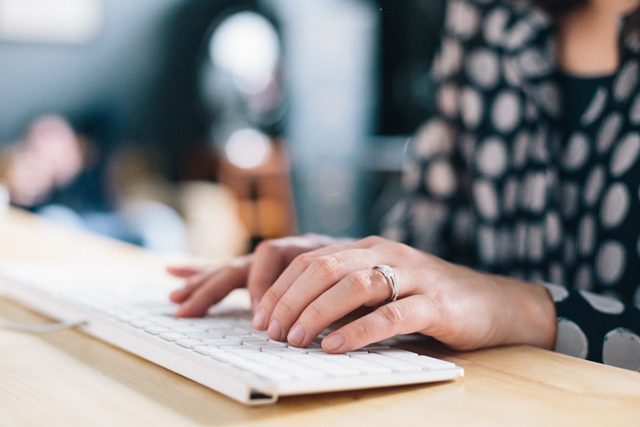 A position paper is an essay that presents an opinion about an issue. Position papers are published in academia, in politics, in law and other domains. A position paper presents an arguable opinion about an issue. The goal of a position paper is to convince the audience that your opinion is valid and worth listening to.

Nothing else is the intention of FEDMA. The following list shows the published papers since the year 2014. Click on the link and you get to know more about the subject.
Date

Topic

17.12.2019

Industry letter on ePrivacy addressed to Commissioner Breton, Link

04.11.2019

FEDMA input on Data Subject rights and Legitimate Interest, Link


08.10.2019

FEDMA and 60 organisations letter calling for rethinking the ePrivacy Regulation, Link

04.10.2019

FEDMA position paper on the proposal for representative actions for the protection of the collective interests of consumers, Link

03.10.2019

Joint Industry Letter on the ePrivacy Regulation to the Deputy Permanent Representative of Denmark to the EU, Link

27.05.2019

Joint Industry Letter on  Conditionality of access to ad-funded services on consent in the ePrivacy Regulation, Link

09.05.2019

FEDMA position paper on transparency under article 14 of the GDPR, Link
01.03.2019
ePrivacy industry call for impact assessment, Link
03.01.2019
Joint Business Statement in view of the IMCO vote on the
proposal on Modernisation of EU Consumer Law, Link
19.12.2018
Recommendations from FEDMA on New Deal for
Consumer- EU consumer protection rules: enforcement and modernisation, Link 
28.11.2018
Joint industry letter on the ePrivacy Regulation,  Link
22.11.2018
FEDMA paper on the Review of the Directive on the Re-Use of Public Sector Information (PSI Directive), Link

15.11.2018
FEDMA amendments on proposal on representative
actions for the protection of the collective interests of
consumers, Link
13.09.2018
FEDMA and 72 organisations letter on better conditions for the direct marketing industry, Link
30.08.2018
FEDMA paper on the proposal for representative actions for the protection of the collective interests of consumers, Link

30.08.2018
FEDMA paper on our support for 'adequacy plus' decision for the UK, Link

30.08.2018

FEDMA paper on the need for legitimate interest, Link


11.07.2018

AIG response to the Austrian presidency questionnaire on Europe's cultural, media and creative industries and the digital world, Link

22.03.2018 

Industry statement on data protection following Brexit, Link 

23.02.2018

Advertising industry position paper on Fake News, Link

14.12.2017

Update of FEDMA proposed amendments on the ePrivacy Regulation, Link

11.12.2017

FEDMA position paper on the review of PSI Directive, Link

11.07.2017

FEDMA proposed amendments on the ePrivacy Regulation, Link
 

27.04.2017

FEDMA input on the Supply of Digital Content Directive, Link

 27.04.2017

ICDP statement on building a data economy communication, Link

 27.04.2017

FEDMA answer on building a data economy communication, Link
 

27.04.2017

ICDP Letter on the Digital Content Directive, Link

20.03.2017

FEDMA position paper on the proposed ePrivacy Regulation, Link


14.03.2017

FEDMA input to the article 29 Working party on guidance for data portability under the GDPR, Link


14.03.2017

ICDP co-signed letter on the article 29 Working Party guidance on data portability, Link

14.03.2017

FEDMA additional comment on the proposed Consumer Protection Cooperation Network Regulation, Link

14.03.2017

FEDMA position paper on geoblocking, Link

14.03.2017

FEDMA input to the EDPS opinion on the proposed digital content directive, Link

14.03.2017

ICDP co-signed letter on the ePrivacy Regulation, calling for quality over speed, Link

14.03.2017

FEDMA input to the article 29 Working party on guidance for data protection officer under the GDPR, Link

19.12.2016

ICPD co-signed letter on the review of the ePrivacy Directive, Link

12.12.2016

FEDMA letter to the European Commission on the review of the ePrivacy Directive, Link

04.12.2016

ICDP co-signed letter on the free flow of data initiative to the Council of the European Union , Link

04.12.2017

FEDMA position paper on telemarketing for the review of the ePrivacy Directive, Link

04.12.2016

ICDP co-signed letter on the free flow of data initiative to the European Commission, Link

04.12.2016

FEDMA position paper on the proposed Consumer Protection Cooperation Network Regulation, Link

 02.09.2016

Response to public consultation on REFIT on "Public consultation for the Fitness Check of EU consumer and marketing law"; Link


 02.09.2016

Annex to "Public consultation for the Fitness Check of EU consumer and marketing law"; Link


 10.08.2016

Position paper and amendments regarding "Directive on certain aspects
concerning contracts for the supply of digital content"; Link

 01.04.2016

Position paper on geoblocking; Link

 21.12.2015

Answers to the European consultation on Geo-blocking and other geographically based

restrictions when shopping and accessing information in the EU; Link


 21.12.2015

Letter on Safe Harbour to Commissioner Jourová; Link


 01.12.2015

High-level letter on Data protection, 135 signatories; Link


 10.11.2015

Position paper on DSM report; Link

 06.10.2015

Press release on Safe Harbour; Link

 02.10.2015

Marketing Summit Summary; Link

 09.09.2015

Recommendation on the Trilogue meetings on the General Data Protection Regulation; Link

 04.07.2015

UN Draft resolution on consumer guidelines; Link

 15.06.2015

EU DATA PROTECTION REFORM: INDUSTRY CAUTIOUS ON COUNCIL GENERAL APPROACH; Link

 15.06.2015

Press release regarding EU General Data Protection Regulation: "Data Driven Marketing industry cautious on Council General Approach"; Link

 27.04.2015

Data protection position glossary; Link

 06.01.2015

FEDMA's answers European consultation on regulatory environment for platforms, online intermediaries, data and cloud computing and the collaborative economy; Link

 06.11.2014

FEDMA Letters to the New Commissioners; Link

 26.09.2014

FEDMA's comments to the 2014 revision of the European Commission's Impact Assessment Guidelines; Link

 27.06.2014

FEDMA's comments to the Article 29 Working Party Opinion 06/2014 on the notion of legitimate interests of the data controller under Article 7 of Directive 95/46/EC; Link