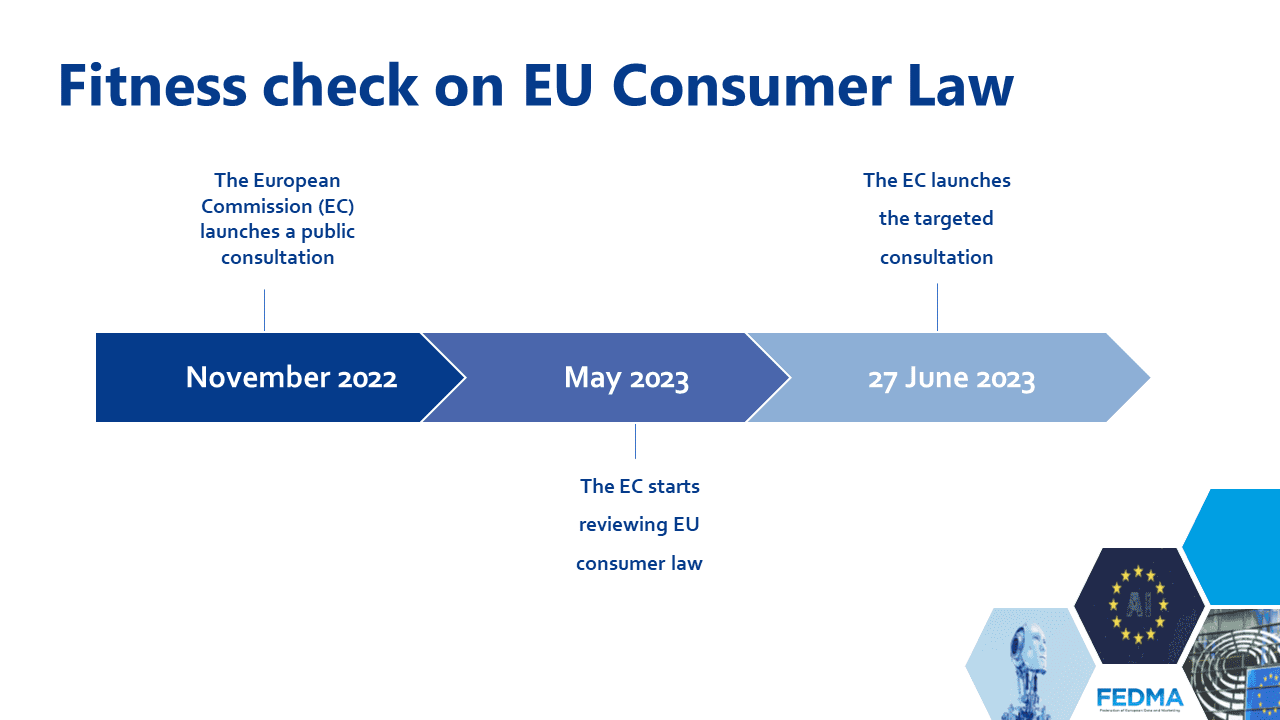 LATEST NEWS
On 27 June, the European Commission launched a targeted survey on EU consumer law complementing the former public consultation for the Study to support the Fitness Check of EU consumer law on digital fairness.
This study will assess the fitness for purpose of three key EU consumer Directives in ensuring digital fairness and high levels of consumer protection:
Unfair Commercial Practices Directive (UCPD)
Consumer Rights Directive (CRD)
Unfair Contract Terms Directive (UCTD)
In this context, the targeted survey aims to gather technical feedback from relevant stakeholders regarding:
the effectiveness, efficiency, relevance, coherence and EU added value of the consumer law legislation within scope.
Costs and benefits of: i) applying the laws for traders and consumers; and ii) implementing, monitoring and enforcing the laws for national authorities.
Fitness for purpose of EU consumer law in light of interactions with the broader regulatory framework in areas such as digital markets and services, data protection
any specific digital areas that need a more specific legislative approach
In terms of timeframe, the consultation will be kept open for 12 weeks, until 25 September.
FEDMA will consult with the members in the Consumer Protection WG to coordinate our answer to the European Commission.
FEDMA's news on the Fitness Check of EU consumer law